The more you have, the more you want
 (Installation)
126 Minuscule shopping bags, hand crafted with shopping bags' paper, assembled together as one big shopping bag. 
Looks like a vicious cycle, doesn't it?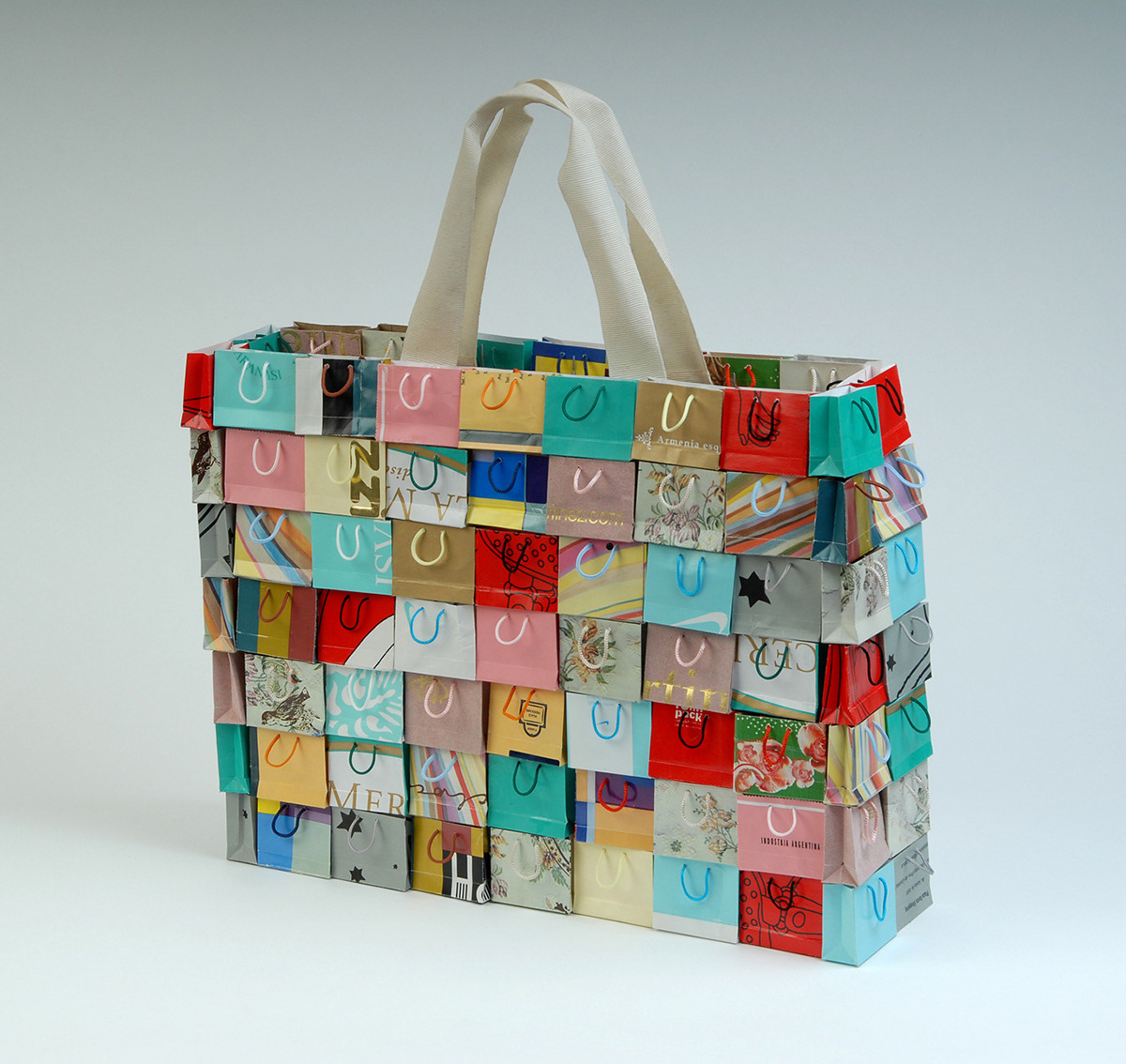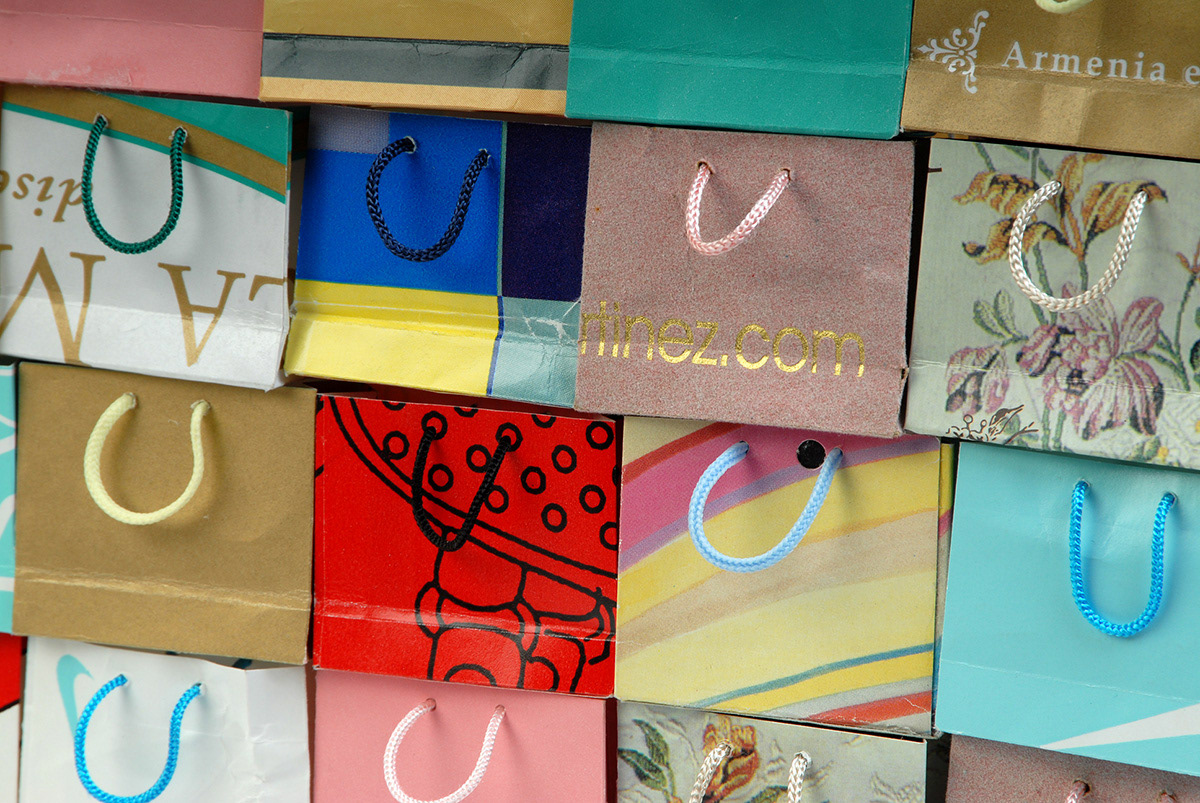 Love - Balloons
 (Collage)
Looks like love's in the air. But it's nowhere to be found.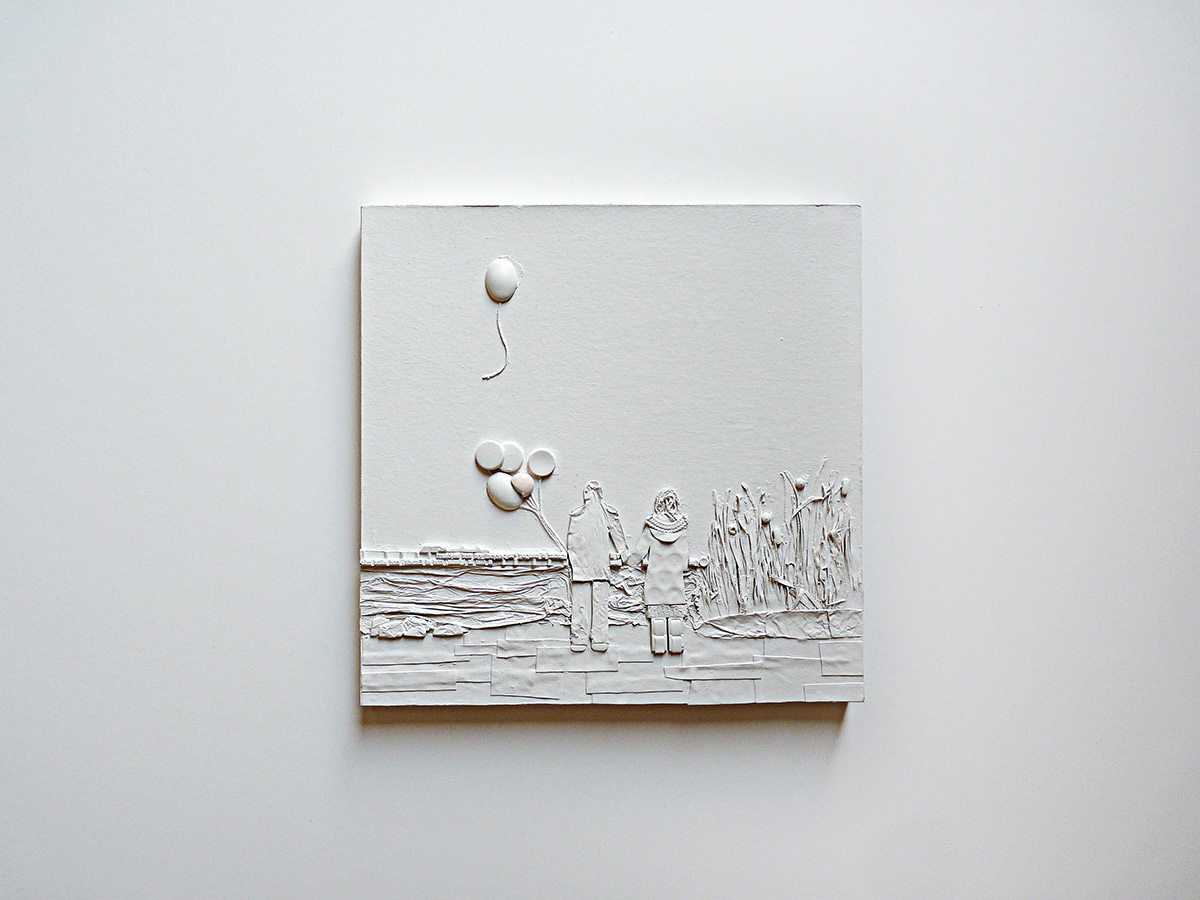 Love - Umbrella
 (Collage)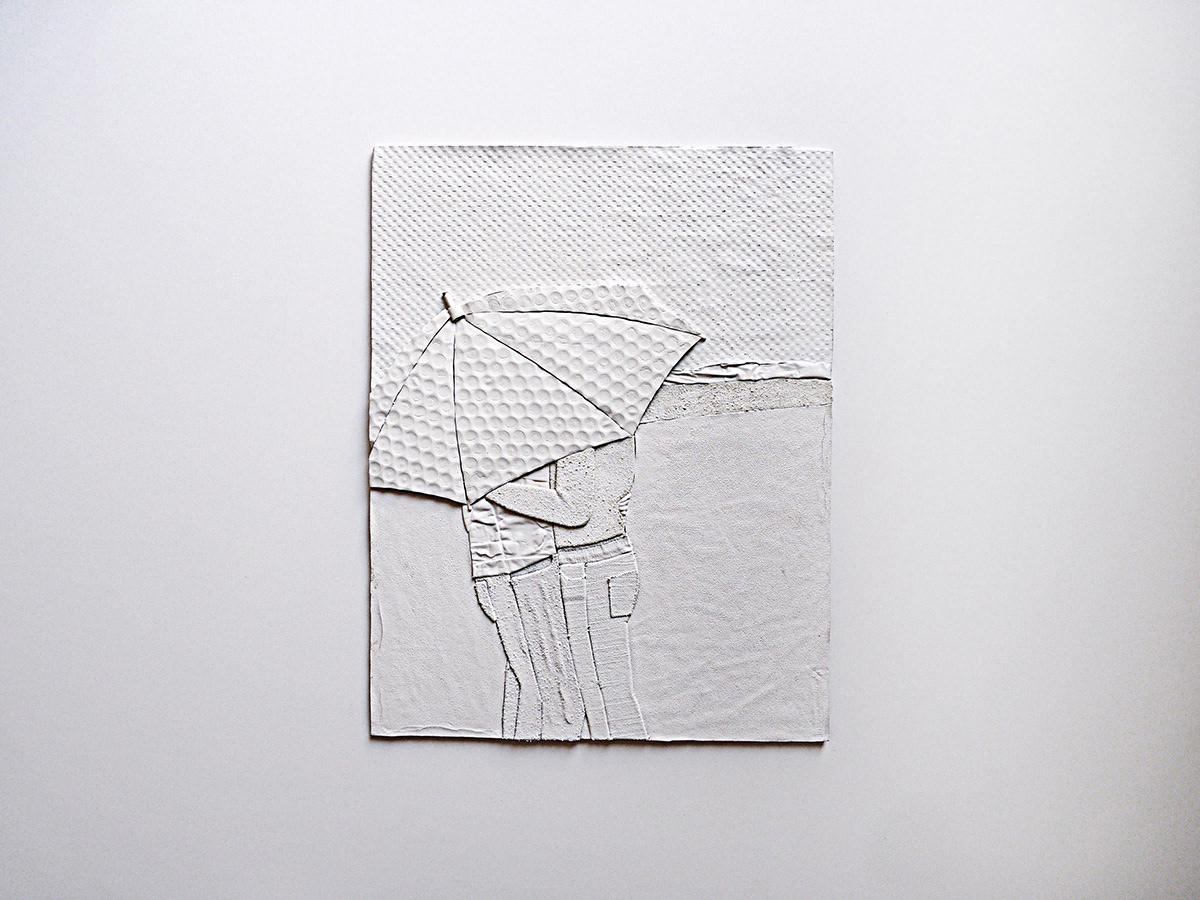 No matter how badly we feel we have everything under control, Milan Kundera says -with slightly different and more talented words- 
that life's a bitch.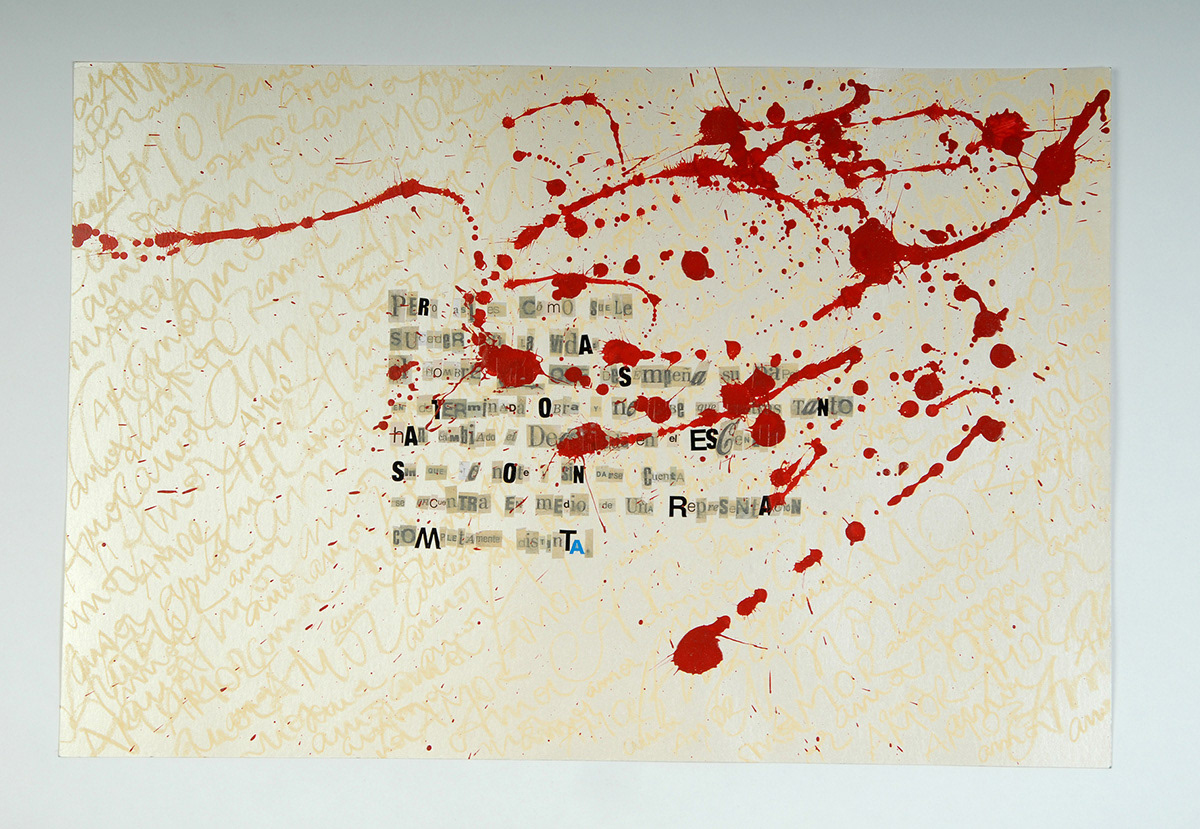 So much for nothing
 (make-up on handcraft paper)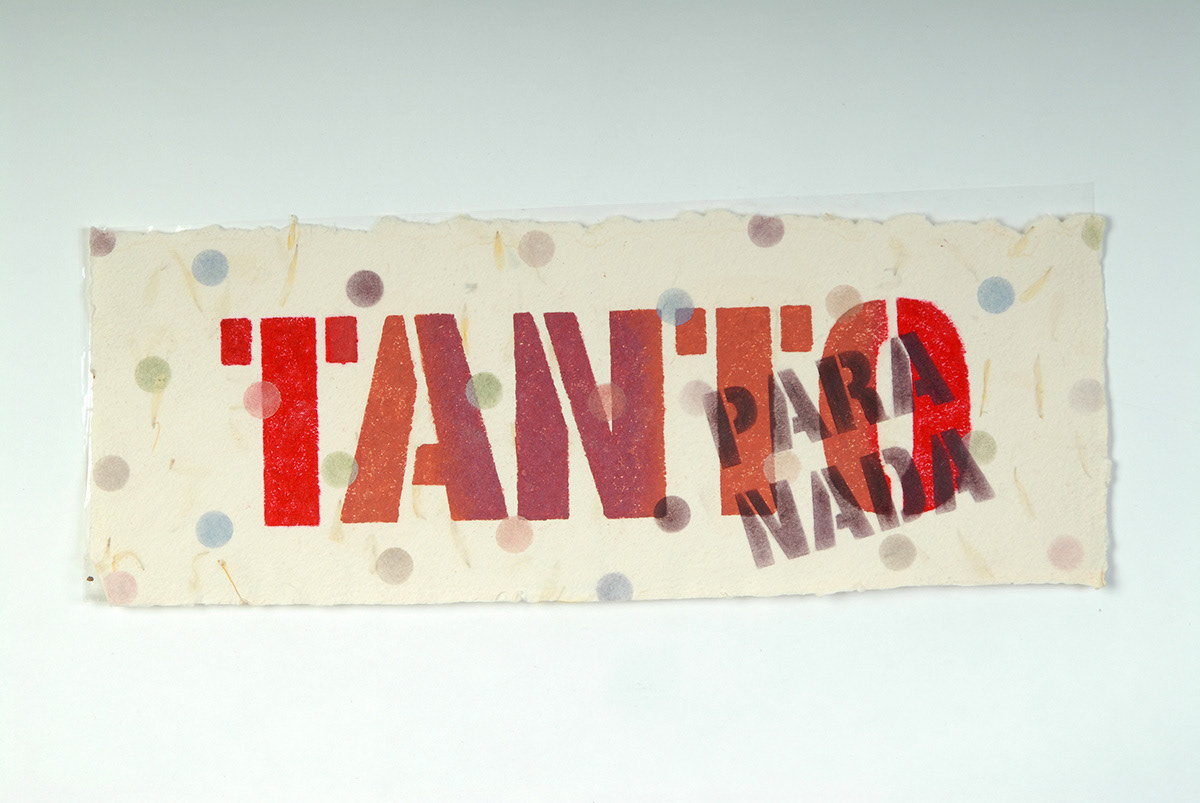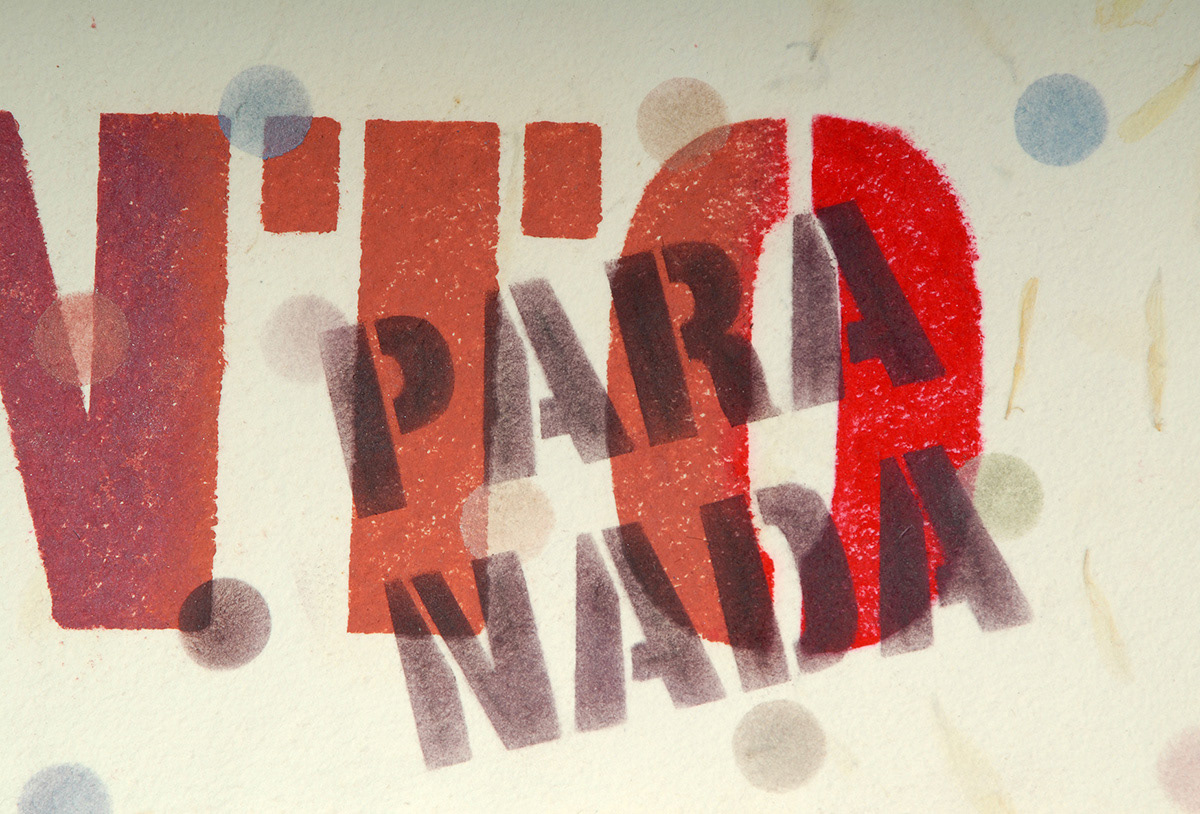 It all started with a torn trash bag in the streets of Buenos Aires. It all ended with an almost painful sense of emptiness. 
Someone had thrown away his or her life, keeping nothing.